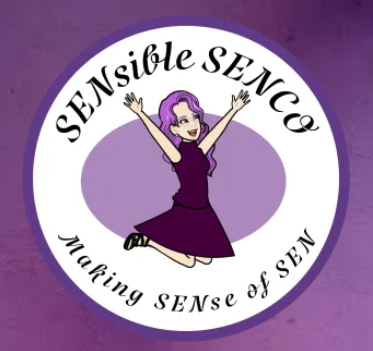 https://www.sensiblesenco.org.uk/solutions-training/
Solutions have partnered with SENsible SENCO to try and expand the reach to those working in schools that have pupils with unique mobility and moving & handling needs.
One of our key services is our Moving and Handling Training, specifically designed for individuals working in the field of special education needs. This training program aims to provide teachers and professionals with the necessary skills and knowledge to assess risks and safely handle children with physical and learning disabilities. At Solutions Training, we believe in empowering educators to effectively support students with SEN, ensuring their safety and overall well-being.
📚 Our training programs are 100% bespoke, tailored to the unique needs of your school and individual pupils. We offer a variety of options, including Train the Trainer and Trainer Update courses, sector-specific online theory courses, classroom tutor-led training, and video conferencing skills training. These options allow you to choose the most suitable training format for your staff, ensuring maximum impact and flexibility.
🌟 Introducing Solutions E-Learning Course: The Ultimate SEN Training Experience 🌟
Our Solutions E-Learning Course is a cutting-edge and fully bespoke program that provides learners with comprehensive knowledge in the field of SEN. By purchasing an annual license for just £14.95 per learner, you gain access to this invaluable resource. The course covers all the essential underpinning knowledge required for SEN education, ensuring that you are well-prepared to meet the needs of your students.
🔄 With the flexibility to retake assessments and revisit course modules throughout the 12-month period, you can stay up-to-date and continuously enhance your skills. This feature is especially beneficial for due diligence reporting and maintaining the skills you've acquired. Get a taste of the course by clicking here for a free demo: People Moving People.
💯 Experience the Success of Solutions Training 💯
We take immense pride in the positive feedback we receive from participants who have completed our training programs. For instance, we recently conducted a highly successful five-day Moving and Handling Train the Trainer course in Lancashire for special education teachers. Participants were awarded the prestigious Q.N.U.K. Level 3 "Moving and Handling Trainers Award – Health & Social Care," a qualification recognized on the regulated qualifications framework.
After completing the course, participants gained the following:
📌 Act as advisors on up-to-date basic back care and manual handling issues in the workplace.
📌 Assess the need for and provide up-to-date moving and handling solutions for both people and inanimate loads.
📌 Conduct "suitable and sufficient" manual handling risk assessments as required by law.
📌 Confidently cascade the theoretical and practical topics learned to other staff members.
The feedback we received from Pendle View Primary School, where the course was held, was overwhelmingly positive, showcasing the effectiveness of Solutions Training's programs.
🔒 Creating a Safe and Inclusive Learning Environment 🔒
At Solutions Training, we strive to help educators in the UK enhance their skills and knowledge to better support students with physical disabilities and movement challenges. By focusing on risk assessment and teaching educators how to train others, we ensure that a wider range of professionals can contribute to creating a safe and inclusive learning environment for students with SEN.
Our Moto 🚀 "Managing Risk by Developing People!"