Kent Fire & Rescue reduce patient handling injuries by 89% since being trained by Solutions – below are the statistics they shared with us: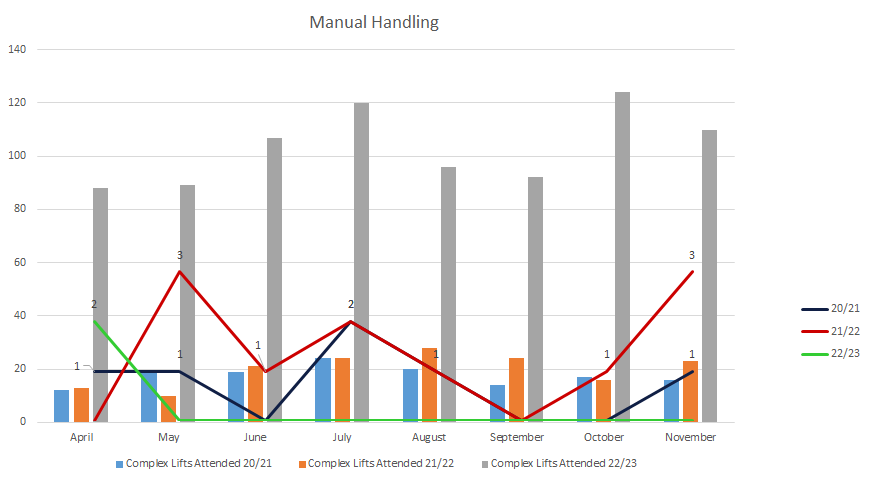 Solutions Training & Advisory Ltd partnered with Kent Fire & Rescue Services to provide Moving & Handling Training to their crews assisting with co-responder duties supporting South East Coast Ambulance Trust.
The fire service has seen the level of reported manual handling injuries significantly reduce since Solutions trained their crews. The statistics speak for themselves…..
Since Solutions delivered this training:
• Musculoskeletal injuries have reduced from 59 to 27 – 54% decrease
• Manual Handling injuries have reduced from 14 to 8 – 43% decrease
• Patient Handling injuries have reduced from 18 to 2 – 89% decrease
See our case study: