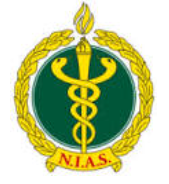 Paul Meek (trainer/company founder) said he really enjoys the training sessions at Northern Ireland Ambulance Service. Earlier this month he traveled to Ireland for 9 days to deliver Moving People/Moving & Handling, and Conflict Resolution train the trainer training, to their amazing and charismatic staff.
We are proud to have been their preferred training partner for nearly 20 years – this length of retention speaks for itself – long may it continue!
Thanks to all of the operational and training staff at NIAS.