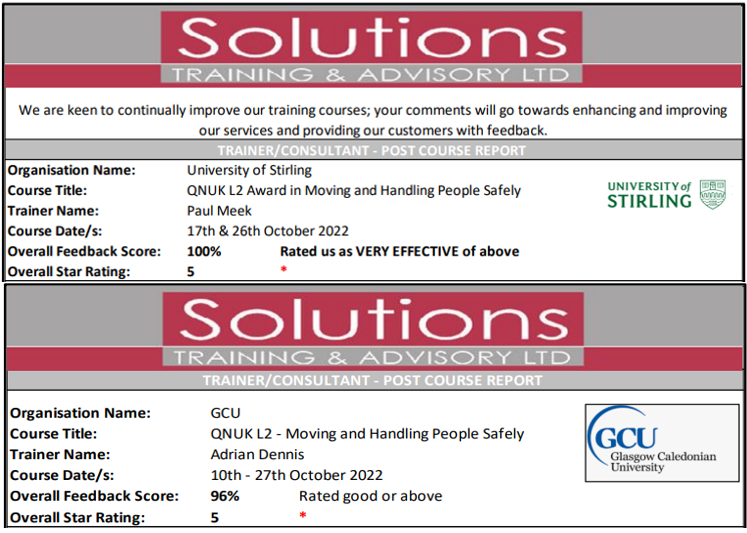 Following the two recent QNUK Level 2 award – Moving & Handling People Safely courses (which are on the regulated qualifications framework) we delivered at GCU (Glasgow Caledonian University) and Stirling, we have received the highest of praise from both the paramedic students trained and the lead contacts that commissioned the training.
This award/course requires its learners to complete our ambulance-specific online Moving People theory course prior to meeting with our trainers and 95% of the learners rated the course as good or above based on a variety of outcome questions.
100% of the students at Stirling and 96% of the students from GCU rated the tutor led training as very effective or above.
Feedback from James Short (joint lead contact and lecturer at GCU):
"My deepest thanks to Adrian and Paul for their hard work over the last few weeks.
 
Thanks once again and it's a pleasure to deal with Solutions.
 
Roll on next year…. "
We thank the students and the universities for choosing Solutions Training as their partner for their Moving and Handling (Moving People) training requirements.