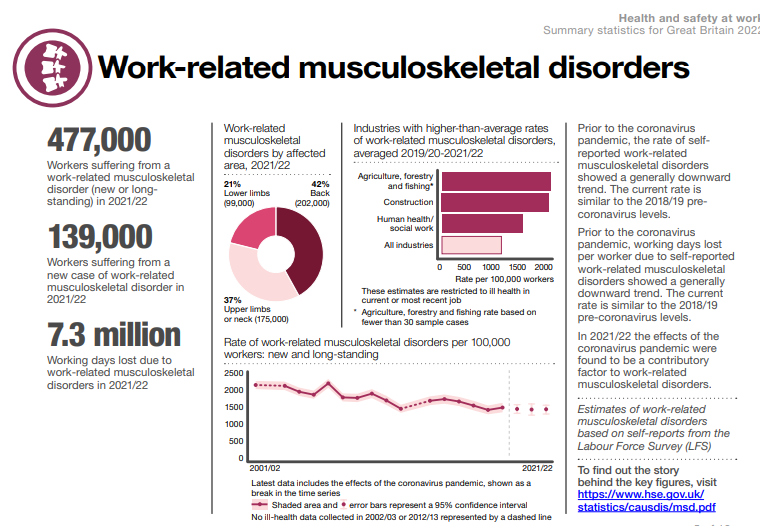 The stats for patient handling injuries are astounding and, in most cases, avoidable when staff are trained correctly!
The HSE reported 477,000 workers suffering from a work-related musculoskeletal disorders between 2021/22 (https://www.hse.gov.uk/statistics/).
Our sector bespoke moving & handling training is proven to significantly reduce the level of reported injuries, which in turn reduces the level of injury-related staff absences and improves service levels and the overall patient experience.
We partnered with Kent Fire & Rescue Service to train 46 of their instructors with the right skills and techniques to allow them to cascade moving and handling training to their firefighters co-responding to medical emergencies in partnership with South East Coast Ambulance Trust (SECAMB). They attended our sector bespoke Moving People train the trainer programme (certificated with the QNUK Level 3 Award for Moving and Handling Trainers (Emergency Services) which is on the regulated qualifications framework).
The immediate results were astonishing, and injuries will only continue to decrease:
Since Solutions delivered training:
• Musculoskeletal injuries have reduced from 59 to 27 – 54% decrease
• Manual Handling injuries have reduced from 14 to 8 – 43% decrease
• Patient Handling injuries have reduced from 18 to 2 – 89% decrease
See the below case study.
Contact me for further details:
mandiepearson@solutionstraining.co.uk
07751645724